Please enter your e-mail address in this box now to begin your free membership and to stay informed about our upcoming events regularly!

Welcome to the New York Power Team!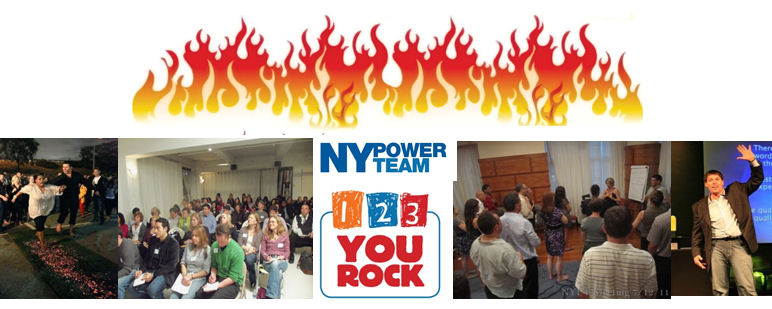 "Wow! The New York PowerTeam is almost like TED Talks meets highly experiential learning and masterminding. I was blown away by the quality of members who were up to BIG things. Thanks for putting such an amazing community together" – John V
Welcome to the Official New York Power Team website! 
The New York PowerTeam has been inspiring, educating and empowering New Yorkers for peak performance and maximum results since 1993. We are a fast growing group, filled with leaders from every walk of life. We meet on a monthly basis and feature outstanding speakers on multiple areas of improving your personal and professional life. We focus on growth and mastery in 6 core areas of life:
1) Business/Career/Financial
2) Relationships – Personal and Professional
3) Emotional Well Being
4) Intellectual/Mental/Learning
5) Health/Fitness/Healing
6) Spiritual/Contribution/Ethical
Originally developed by and for Tony Robbins graduates and invited guests in the New York City and Tri-State area, our community has grown and expanded through the years to welcome like minded people from many aligned communities including NLP (Neuro Linguistic Programming), Peak Potentials, Landmark Education, Rich Dad, Integrative Nutrition (IIN), Personal Dynamics, Jim Rohn, Tim Ferriss, Deepak Chopra, Wayne Dyer, Ken Wilber and more! Collectively, we are committed to personal and professional growth and CANI – Continuous and Never-ending Improvement. We are also working together to share ideas that get results as quickly and efficiently as possible!
We attract outstanding speakers and members, and look to bring the best of the best each month in each of the six major areas of your life. We have had CEO's, healers, traders, ultradistance athletes, hypnotists and NLP Practitioners, relationship experts, EFT experts, Speaking, singing and spiritual coaches. Sometimes, we even get people who blend more than one discipline together, such as fitness and affirmations with Intensati! or spirituality and business with Joe Nunziata (Spiritual Selling!) Exciting stuff! Come check it out for yourself! You can stay informed about upcoming events here on this site: http://newyorkpowerteam.com/events/ or on our other site at  http://www.meetup.com/nypowerteam.
Our location is typically in midtown, convenient to Penn Station, Times Square and Grand Central for easy access to all of the Tri-State area!
We will always welcome you to share any great resources you may have discovered on your own path with the NY PowerTeam community.
Learn breakthrough strategies and empowerment skills at NY Powerteam events from dynamic speakers!
Forge life changing experiences!
Connect with powerful networks of like minded people!
Grow!
Connect!
Thrive!
Take charge of your life now!
Video from NY PowerTeam Meeting
Please check the monthly calendar since meeting dates can and often will change!  Check back frequently, and please contribute to the development of this site by adding resources – books, audio/visual seminars, websites, live seminars, etc. Let's make this a thriving, vibrant community!
1-2-3 YOU ROCK!!!
"One of the greatest expectations on who we are becoming, is the expectations of our peer group." – Tony Robbins
"When two or more people coordinate in a spirit of harmony and work toward a
definite objective or purpose, they place themselves in position, through the
alliance, to absorb power directly from the great storehouse of the creative
mechanism of each contributing mind."
~ Napoleon Hill, Think And Grow Rich
"80 percent of success is just showing up" — Woody Allen
Live with Passion! 
Step Up and Make it a Phenomenal Day!!!